Writing Services
Writing, the most basic of services can be, and often is, the most crucial. Writing plays an important role in every Internet marketing activity. Whether it is search engine optimization or social media marketing, the written word can make or break the campaign. Our writing services are customized for every project and incorporate our years of experience in Internet marketing.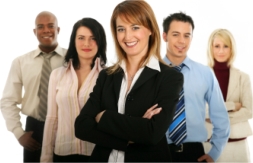 SEO content writing is the process of researching and developing textual content which is both well written and optimized for search engines. The art of writing content which is suitable for consumption by both search engines and website visitors is one of the most important aspects of Internet marketing. We will research and develop content based on your ranking goals, industry, and target audience.
Copywriting is the artful use of words to promote an entity, product, opinion or idea. There is often the need to create content that is solely designed for a human audience, and hence does not require considerations given when writing content for search engine optimization purposes. We can research and develop marketing or informational copy for your website. Please note that this service is not designed for SEO.
Professional writing services can contribute greatly to the success of a business, online or offline. Whether you are looking to publish a whitepaper or submit an article to a magazine for publication, our professional writing service will provide you the well written and well researched content that you need.
Press releases can be a great means of communicating and publicizing any type of news about your website or company. Aside from being a good tool for drawing media attention, a well written and properly formatted press release can help improve your link-profile in the search engines.